After the Pi Zero has booted and rebooted after resizing the OS partition on the SD card. You will want to login, using the username: pi and password: raspberry. Then need to configure the SSH to allow us to remote into the unit, change the default password, and connect it to the wifi. So we need to run the raspbian configuration utility:-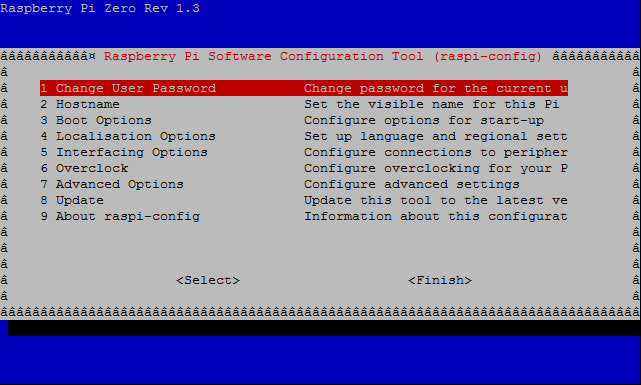 First off change the default password, to whatever you want.
Second I changed the hostname to: Clock.
Third, enable SSH by choosing option 5 Interfacing Options, then option 2 for SSH and select YES.
Then we need to get the wireless working.
sudo

nano

/

etc

/

network

/

interfaces
I then added the following lines to the file
wpa

-

ssid

YouWifiNetworkName
This works for connecting to out WPA2 Cisco Meraki MX65W network at work. Ctrl+X then tap Y to save the file. Shutdown the Pi.
Wait for the light to go out, disconnect the power and unplug the keyboard and connect the wifi dongle to the Pi.
Onto Step 3: Updates and Github Repos